It's Easy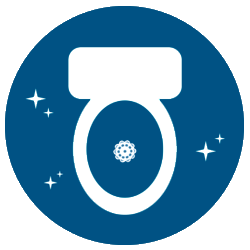 Drop onto the water
The air is fresher as soon as you open the packet!
"Go" with confidence!
The Toilies® magic creates an odor-blocking film...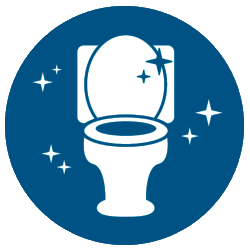 No one will know...
Clean and fresh after every use!
Toilies® are the patented, portable solution for blocking embarrassing odors. Virtually weightless "doilies" infused with proprietary natural essential oils magically disappear in the bowl. Do your business, flush and go! The air is subtly scented - clean, not cloying.
Use Toilies® to avoid bathroom odor shame…
Parties at someone's home • In the office • Sharing a hotel room
... or on a date with someone special
Customer Success Stories:
A great idea - and they totally work!
– G.S.
Super phenomenal product! I've been using them for over a year! Never leave home without them!!!
– V.C.C.
I hope people start carrying these around for use in public bathrooms.
– A.R.
This would be great for when friends & family are visiting.
– B.
I love Toilies! It makes living with my boyfriend much easier.
– E.
Yay, finally a product that will do the job while being discreet. I have a purse spray but I would prefer a packet. Great idea for guests when using powder room.
– J.C.
I have many stomach issues which causes not so pleasant bathroom breaks and it's quite embarrassing! Thanks so much!
– .C.